All our consultants at Perfect Marketing People have experienced a marketing background before making the move into recruitment.
At PMP, we're fond of saying that recruitment isn't rocket science. It's about us knowing both our clients and our candidates and making sure that we know both parties well enough to be able to introduce the right people to the right businesses at the right time. Whilst it isn't rocket science, it does require tenacity, persistence, a CRM led approach and constant relationship building both with clients and candidates. Over time, PMP has developed what we consider to be the strongest marketing led candidate database in the North and we're proud to have placed candidates multiple times in their careers. When the time comes for you to have a recruitment need, do get in touch and we're sure you'll be impressed with our efficient, friendly and value for money service.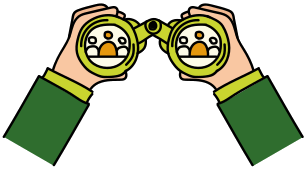 The Process

You brief us on your new vacancy. Ideally we'll do this face-to-face but we understand you're busy people, so have established a thorough briefing process which we can run through on the telephone to ensure we've covered every aspect of the opportunity.
Next we'll actually do what our job title suggests and consult with you as to the type of candidate you are looking for, their background, their profile and whether we think that person exists. Again, in keeping with our ethos, we'll tell you if we think you need to fine tune the brief or amend the package. Several clients who have come to us with multiple roles have subsequently saved budget where we have advised on combining the job responsibilities more effectively into a reduced number of positions.
We'll offer our plan of action and will outline exactly what we're going to do with agreed timescales.
Ideally within 48 hours of receiving the brief, we'll have an initial selection of CVs for you along with our views of why they are right for the role. We won't swamp you – that's what we're here for. We'll provide you with a small number of carefully chosen candidates who meet the brief and will fit your culture. If we can't do that, we'll tell you why not and make recommendations as to how we should proceed.
We'll make our recommendations for interview and manage the interview process through to offer stage. We're happy to assist you in this process – several clients do ask us to sit on interview panels, to provide psychometric personality testing and to provide third-party consultation throughout the interview process.
We'll work with the candidates throughout the process to ensure they are committed to the role – no-one wants a candidate to fall through at the offer stage. If we don't feel a candidate is committed, we'll take them out of the process.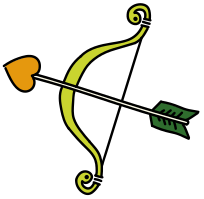 Why work with Perfect Marketing People?

We're not sales people. We are all about relationships and match-making. We're professionals.
We have what we consider to be the best recruitment database in the North. Not many recruitment consultants have been consistently working in this market for the length of time that PMP has. We are a trusted recruitment partner with a high proportion of repeat business - from candidates and clients. We don't spend all our days trawling LinkedIn, we have invested time, effort and money into our own database.
Once we get to know you, we'll keep you abreast of candidates who are on the market and who would suit your business.
We typically work on a contingent basis. This means that you brief us on the role and if we don't find you the right individual, there is no fee. You are only charged a fee if we find the right candidate.
Occasionally, we might ask for an exclusive brief arrangement. We won't ask you for any money up-front, just that you give us a couple of weeks sole recruiter exclusivity. This is mainly for senior and executive level roles.
We don't reward our consultants on how many CVs they send (thus not filling your inbox with CVs that don't match the spec).
We're all ex-Marketers – we've worked in-house and agency side and know our way around the marketing mix. We're credible to our candidates because we understand them and the roles that they do.
We've got a lean structure which allows us to pass on the benefit to our clients – no-one likes paying recruitment fees.
We're honest and we've got integrity.